Songs with love letters you should listen to
Love is one of the biggest themes in song writing - sometimes spurred on by the lyricists own experiences. These songs come in all genres from ballads to rap and are a "letter" for us to cling unto, in times or romance, joy, hardship, or grief.  We often play a song again and again, touched by the voice, the melody, and the words.
My husband and I just spent a lovely few hours listening to songs that feature "Love letters"- bringing back memories and creating another. Here are some of our favourites from the past 6 decades. Some of them were written a long time ago but their popularity meant that many different artists interpreted them and they find a new reincarnation decade after decade.
1. Elvis Presley - Return to sender, 1962 featured in the film Girls, Girls, Girls.
Songwriters: Winfield Scott, Otis Blackwel
Return to sender lyrics © RCA Records

We watched this one several times- fabulous that it was featured in a film and immortalised forever. And yes Elvis is still a legend after all these years, his moves, his look – he's still so cool. This one is about a love letter being returned again and again after a fight - Crazy really, I would have written back!
"I gave a letter to the postman
He put it his sack
Bright in early next morning
He brought my letter back

She wrote upon it
Return to sender, address unknown
No such number, no such zone

We had a quarrel, a lovers' spat
I write I'm sorry but my letter keeps coming back

So then I dropped it in the mailbox
And sent it special D
Bright in early next morning
It came right back to me"
2. Stevie Wonder - Signed , Sealed, Delivered, 1970

Songwriters: Lee Garrett / Lula Mae Hardaway / Stevie Wonder / Syreeta Wright
Signed, Sealed, Delivered I'm Yours lyrics © Sony/ATV Music Publishing LLC
The letter here is used as an analogy and Stevie's voice so iconic, the rhythm so catchy – we boogied to this one - I challenge you not to.
Oo-wee babe you set my soul on fire
That's why I know you are my only desire
Oo baby, here I am, signed, sealed delivered, I'm yours
3. Alison Moyet - Love letters, 1987
Songwriters: Airelle Besson / Joseph Patrick Mount
Love Letters lyrics © Universal Music Publishing Group
This one resonated so much with me, we are the generation that sent and received love letters. I sent some and received some and, I admit, kissed them and kept them under my pillow. Alison Moyet's clear and deep voice is amazing. It was a huge hit when she sang it in 1962 but her 1987 version made her reach No. 4 in the UK charts.
Love letters straight from your heart
Keep us so near while apart.
I'm not alone in the night
When I can have all the love you write.

I memorize every line
And I kiss the name that you sign.
And
darling
then I read 'again
right from the start.
4. Madeleine Peyroux - I'm going to sit right down and write a letter, 1996
Songwriters: Fred Ahlert / Joseph Young
I'm Gonna Sit Right Down and Write Myself a Letter lyrics © Warner/Chappell Music, Inc, Downtown Music Publishing, Kobalt Music Publishing Ltd.
Often likened to Billie Holliday for her voice, these Jazz tunes and saxophone playing in the background seem to link us to the age of jazz but in a novel contemporary way. This touches on the theme of self-love for me, and reads to me "love yourself and everything will be all right".
I'm gonna sit right down and write myself a letter
And make believe it came from you 
I'm gonna write words, oh, so sweet 
They're gonna knock me off my feet 
Kisses on the bottom 
I'll be glad I've got 'em
5. Please read the letter - Alison Krause and Robert Plant, 2008 

Songwriters: Charlie Jones, Michael Lee, Jimmy Page, Robert Plant
Please read the letter lyrics © Mercury Records

My husband loves Alison Krause's pure vocals and always lights up when he hears this voice. This folk rock saga turns to indiscretion of the past, yearning for someone and deep regrets. We don't know what the outcome will be - but the love was there.
Please read the letter
I wrote it in my sleep
With help and consultation from
The angels of the deep

Ah, ahah, ahah
Please read the letter that I wrote
Please read the letter that I wrote
6. Kanika Kapoor, Meet Bros - Luv letter "the Legend of Micheal Mishra", 2016
Songwriters: Kumaar
Luv letter lyrics © T-Series

I couldn't resist sharing this catchy Bollywood song - Hindi songs are often about romance and this one certainly fits the bill - showing that you don't always have to understand words to appreciate music. I really love the rooftop "scene"- and what is so amazing now with videos, it just takes you there. There are lots of letters in this one!
Baby my heart flutter flutters your way
How much you love me you better say
Golden words in your letter babes
Takes my soul away (x2)
Read my letters
Climb upon the rooftops and read them
Read the letters of Your beloved by fighting with Your elders
* * *
I would love to hear if any of these are your favourite or if you have any other songs with the Love letter that you would love to share. Why not send a lover letter - with our hand calligraphy service I am sure it will not be returned.
IMAGE CREDITS:
1. discogs.com
2. discogs.com
3. discogs.com
4. amazon.com
5. imdb.com
6. lyricsmint.com
---
Also in Blog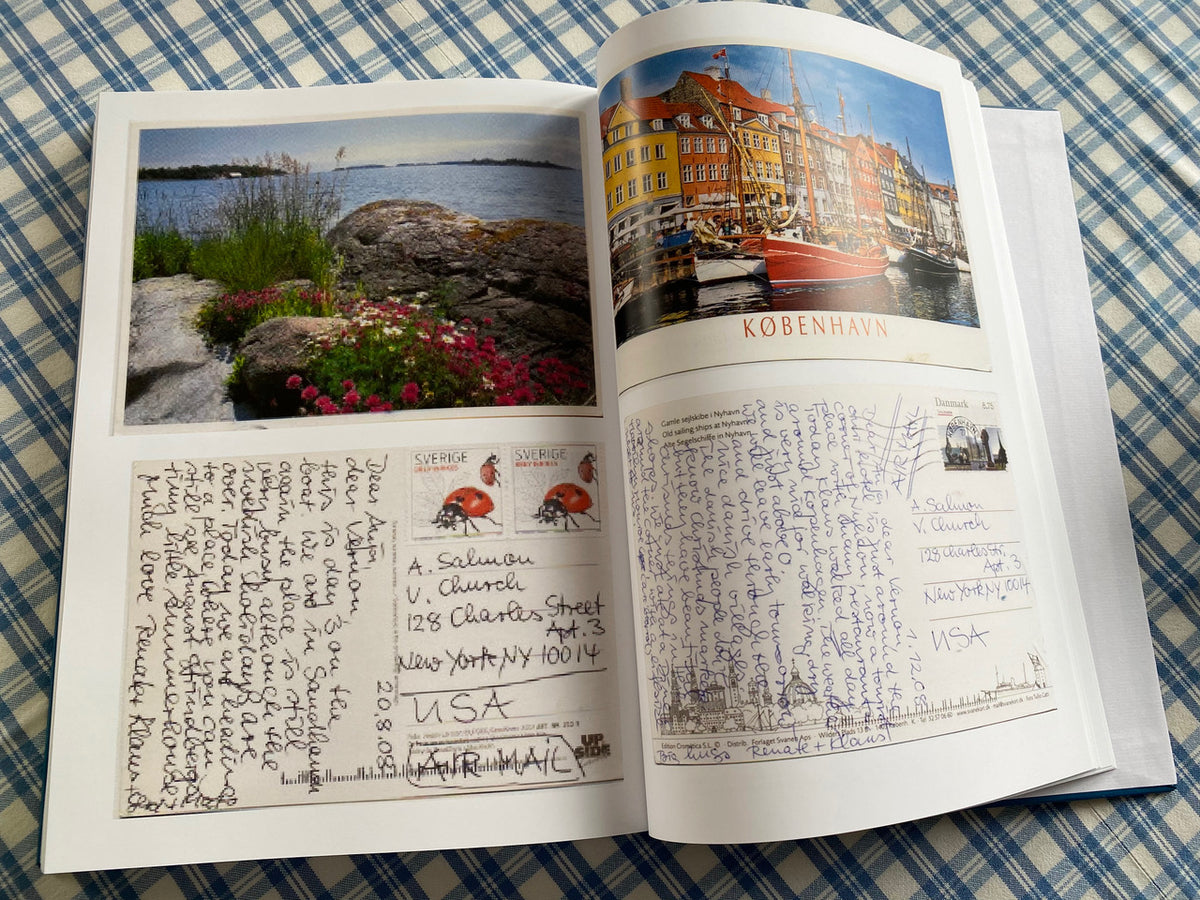 Today we are thrilled to interview New York based Illustrator and painter Anja Riebensahm from Das Brooklyn about her love for the handwritten letter.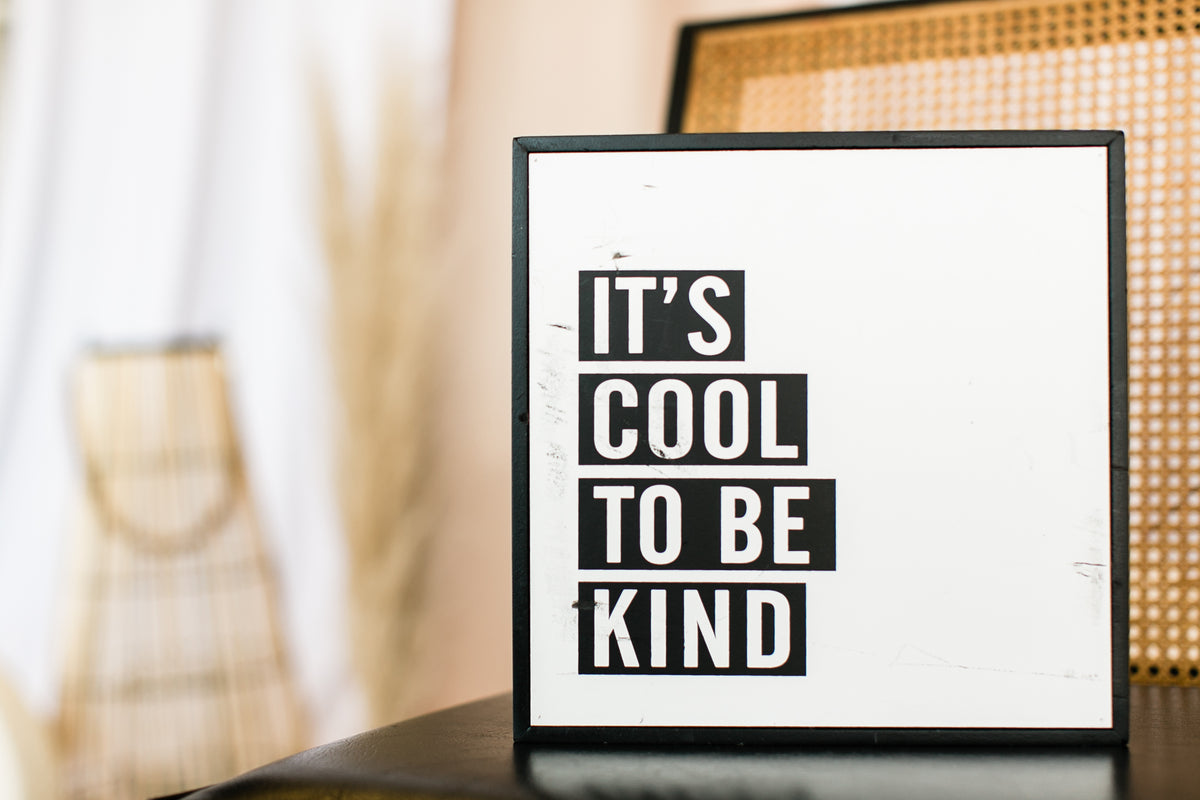 Sometimes I wonder what we are
so unkind to
 ourselves? Social media images can make us feel bad, images in the media too. It's not easy to keep on being confident and loving ourselves everyday. I do believe that you need to do work on yourself every single day to keep living your best life. By loving yourself first you have space to love and care for others too. It takes time, it takes strength (not to compare yourselves to others) but it's really worth it.