How to write a letter "Bridgerton style"
This winter "Bridgerton" has taken our Netflix screens by storm- many people binge watching the series. The series based on Julia Quinn's bestselling novels is set in high society Regency London.  It recounts the story of the Bridgerton children, making their way as debutants in court and trying to find love. There is intrigue, there is love and sex and lots of beautiful costumes and people to look at. It comes at a perfect time when we are locked indoors and has been seen by many as a way of excaping the news.
Letters feature in a big way throughout the episodes. There are a lot of secret letters- and hiding of letters.  I won't reveal any of the plot lines because I wouldn't want to spoil anything but they do play a big role in the storyline. So why not inspire yourself and write a beautiful letter?
"I have now attained the true art of letter-writing, which we are always told, is to express on paper exactly what one would say to the same person by word of mouth." - Jane Austen, extract from a letter to her sister Cassandra 
Letters really connect us to others and can become the most magical keepsake, so now that travel is still a little difficult- why not send an old fashioned style letter. It's time to sit down and write down our feelings, recount good memories and give a truly unique gift. The fact that a letter is so unexpected is sure to charm and excite and even add a little "je ne sais quoi" to your relationship.
A letter can help you reveal your passion
Ruth Ramsay, sex and intimacy coach, includes letter - writing in her toolkit of suggestions for her clients.
My Billet Doux "picotage" collection made with a 19thc French fabric and ribbon


"Talking about sex with a partner can be challenging, even when what we are wanting to say is positive. Writing can feel easier. A hand-written letter of passion is a wonderful, intimate gift to a partner.

You could tell them what you most enjoy them doing to you... What you most enjoy doing to them... Describe one of your favourite past encounters... Or write a fantasy including things you'd like to try, but have been shy to express. You may find you feel free to be more explicit, descriptive or imaginative on paper than if you were speaking.

Even if you live together, receiving such a letter will surprise and delight your partner. The letter itself is a wonderful gift (especially if written on luxury stationary and presented beautifully), but the real present is the insight into what your shared passion means to you."
My Billet Doux "trois grues" (three storks) love cushion made with 1920's fabric
"I will cover you with love when next I see you, with caresses, with ecstasy. I want to gorge yu [sic] with all the joys of the flesh, so that you faint and die. I want you to be amazed by me, and to confess to yourself that you had never even dreamed of such transports… When you are old, I want you to recall those few hours, I want your dry bones to quiver with joy when you think of them." Gustave Flaubert to Louise Colet, 1846 
A letter in a Secret place
At My Billet Doux- we make luxury silk cushions with antique ribbons and with a secret pocket to hide these "sweet notes" and love letters, to write and to receive more…It's a little secret and intimate place where words can be just ours….
My Billet Doux  owner Natalia Willmott reveals why she created her brand "I want to bring back not only the art of letter writing but also the anticipation of receiving a letter, not knowing when the next one will be delivered, will be written. Having somewhere precious to hide it, to keep it is what My Billet Doux is all about. It's a place to celebrate joy and love."
"It's about bringing back a bit of magic to people's lives. You don't need to write well, you just have to spend the time on the other...just a few words or even a drawing in one of notebooks or letter press cards hidden in one of our cushions can really touch someone's heart. It's time away from our screens (except for watching Bridgeton!) and the intention that counts."
Letters as a form of therapy
Atlanta Rayner, a Relationship & 

Psychosexual Therapist, says that she often uses writing as a tool in the form of a thought book.
"Each person writes down their feelings and thoughts in the thought book for the other to read. This can help build on couple's emotional intimacy. This is done by just reading and not replying in the book and gives each partner an insight into the other's emotional state."
Atlanta further expains that 
"Putting pen to paper can help our brains work and process in a different way.  Feelings can be expressed freely in our own flow.  This can then be read and reread by the recipient, thus reliving the positive feelings again and begin transported back to that moment in time."
Why now write letters you may ask when we have the internet and social media?
Atlanta relates some of the benefits with great insight."Love notes, little written surprises on post it notes or in a little note book, poems from others to express your feelings, words, tokens with notes can all add fun, play, excitement and expression to a relationship. 
Letter writing to your self can also help you meet your own needs, express your feelings, process your thoughts and make sense of deep rooted feelings and heal past childhood wounds.
Letters can provide a link back to love ones if they have died and provide future stories for generations to come."
So will you be writing and delivering a special message this Valentine's day or any other day of the year?
Thank you to Ruth Ramsay, sex and intimacy coach (www.ruthramsay.com) and Atlanta Rayner a Relationship & Psychosexual Therapist, Empowered Self Workshops Facilitator and Creative Writing for Therapeutic Purposes Practitioner (https://empoweredself.co.uk) for their generous contribution. 
If you loved this post why not sign up to our monthly newsletter to stay in touch with our community. 
---
Also in Blog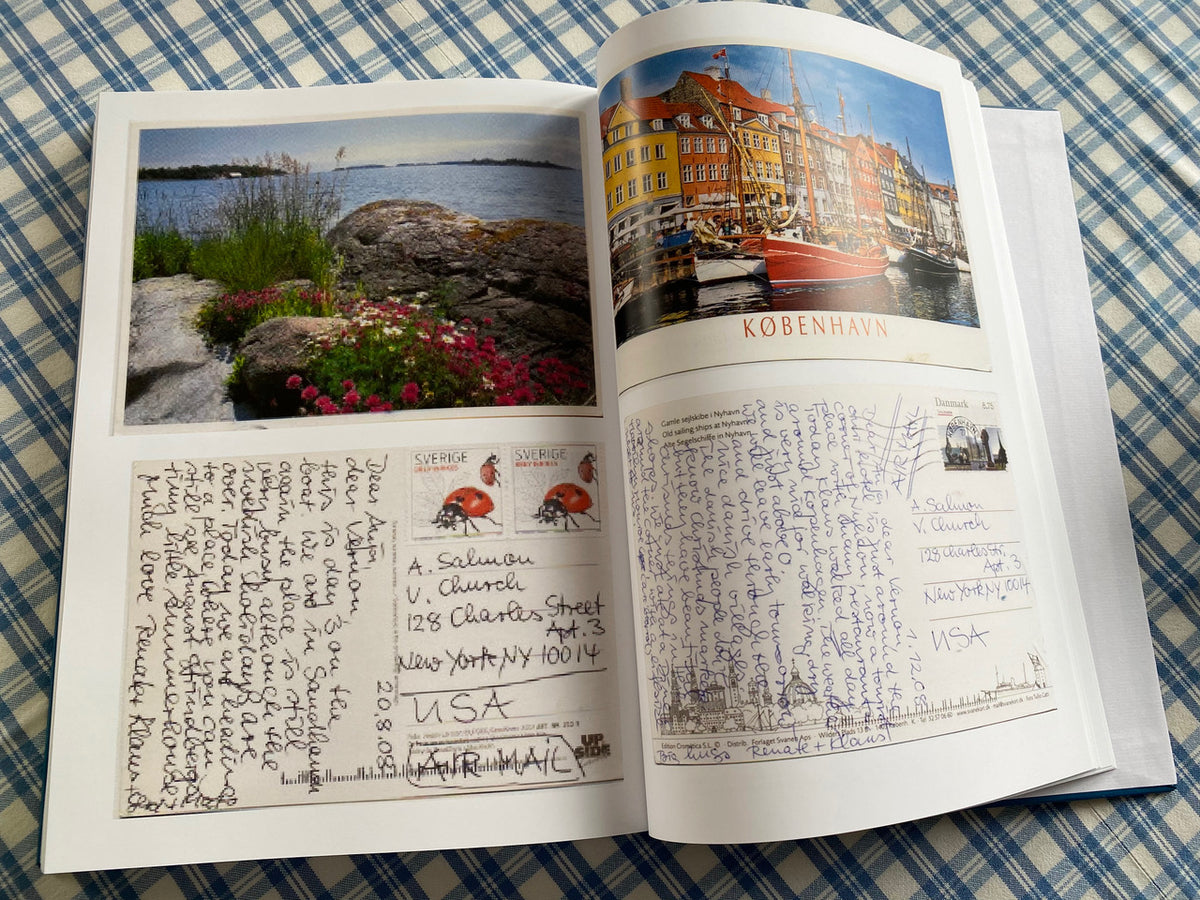 Today we are thrilled to interview New York based Illustrator and painter Anja Riebensahm from Das Brooklyn about her love for the handwritten letter.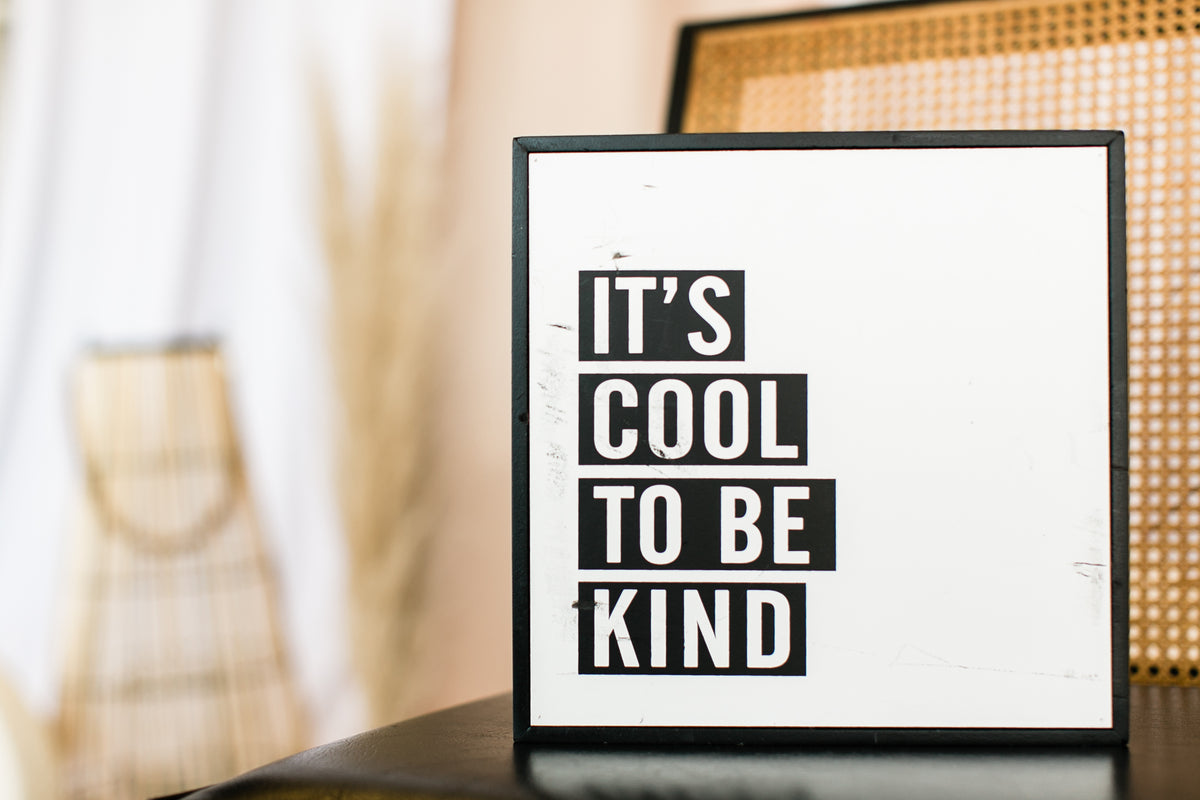 Sometimes I wonder what we are
so unkind to
 ourselves? Social media images can make us feel bad, images in the media too. It's not easy to keep on being confident and loving ourselves everyday. I do believe that you need to do work on yourself every single day to keep living your best life. By loving yourself first you have space to love and care for others too. It takes time, it takes strength (not to compare yourselves to others) but it's really worth it.