5 gifts ideas to create a beautiful wedding celebration at home
In my blog post
last week
, we talked about weddings that have been cancelled and finding the positives. It isn't easy when you have had something you had organised, dreamed of postponed. By your love for each remains the same and should be celebrated. We suggested you create your own ceremony at home to mark a special date and have another memorable day to celebrate
We have put a selection of lovely gifts you can share with couples that have postponed their weddings and make their day joyous, beautiful and fun. Enjoy!
Beautiful stationery to treasure forever- bespoke and innovative pieces, cards and envelopes by designer and owner Vaishali Shah of Ananya cards
Vaishali puts so much love, thought and care in creating pieces for you- we spoke with her and she can provide beautiful cards with the couples names to mark a wedding day that needed to be postponed for example. The quality and beauty of her pieces make them into gorgeous keepsakes you will want to to display and covet.
"Self-isolation has given us all time for self-reflection to examine our priorities and values; what we need to change as individuals and as nations. The pandemic has made us yearn for personal, meaningful gestures in all aspects of life.
 We want our Ananya stationery to have a personal, individual and heartfelt feel. When it comes to weddings, couples will want to bring those aspects into their wedding stationery with an added feel of intimacy and inclusivity. At the same time, they'll want to be different and original and put their individual stamp on their stationery, for example through monograms or personal quotations. Personalising their unique love story is what Ananya is all about, through beautifully designed invitations which can be sent digitally or printed in small quantities.
Smaller numbers at an intimate wedding can allow for more sumptuous weddings peppered with all the meaningful details that put a bridal couple's individuality on show- for example, we could scribe all the wedding details in fine calligraphy or have opulent table setting details.
We feel that announcements and invitations for elopements and intimate weddings, post wedding celebrations, virtual wedding receptions and parties, whether digital or printed, will be treasured." with love Vaishali
photography Hayley Gell Photography
Something delicious both for the eyes and taste buds - Sweet Chic chocolates, biscuits and cakes by Helen Birkinshaw chocolatier and founder of Sweet Chic.
We spoke to Helen to see what she could offer couples who want to mark a date with something special. She has created beautifully boxed chocolates and biscuits gift sets available for UK nationwide delivery. They will pull on your heart strings for sure.
"My new personalised gift range was inspired by lockdown.  Creating handmade gifts that capture our desires to make lockdown occasions as special and memorable as possible.  
It has been such a stressful and emotional time for many couples forced to postpone their weddings.  So it has been lovely to hear from families and bridal squads organising surprise gifts and social distancing parties to celebrate their non-wedding days.  We have created boxes to reflect the colour scheme and style of couples weddings and flavoured popsicles and chocolates to mirror their wedding cake choices.
We hope our boxes bring a bit of joy and make couples non-wedding days 
Memorable for all the right reasons." with love Helen
Jewellery pieces to wear everyday with that special handmade touch by York jewellery designer and teacher Jo Bagshaw.
Jo creates beautiful pieces that are beautifully crafted and can be worn for special occasions but every day too. She can create a design specifically for you and loves coming up with new creations and ideas.
"My collections of jewellery are textured by rolling with lace creating a pattern on the surface which is completely unique to each piece.  Each piece of jewellery is individually handmade & can be made to any specifications.  I love using freshwater pearls & combining them with my lace patterned sterling silver.  I make matching bride & bridesmaid pearl bracelets incorporating Swarovski crystals to add a bit of sparkle.  
Giving a piece of jewellery to a loved one is such a special & memorable moment I feel very privileged to be part of it." with love Jo

A moment to talk about and remember- a virtual performance by Auline-Jean Melbourne a classical soprano.
Auline's passion for singing is so attractive and compelling, she can now hop on Zoom and sing for you from the comfort of your home. She loves to sing classical, religious, opera, light jazz, musical theatre and contemporary songs.
"Beautiful live singing is about capturing the emotion of your day and amplifying that emotion to deepen the connection for all those involved. Whether you decide to have an intimate, romantic celebration for just the two of you or have an online celebration including other live singing has the power to help create those wonderful memories for life and to help celebrate special moments.  And this is what I do.  
My singing will help lift your spirits and connect you to the joy you want to express. When words are not enough, so much can be said through song.  It adds depth to the occasion.  It enhances the meaning given to this special moment in time.  A moment that you want to capture and remember forever." with love Auline

Words to remember a special day- Katie Sutton wedding stylist from The Vintage house that could.
Katie is an exceptional stylist and creates beautiful wedding settings and truly magical moments for her clients. She also creates beautiful written art pieces from your wedding vows or own words- providing a keepsake of a special moment.
"My bespoke handwritten and illustrated pieces are a lovely way to create a really meaningful gift including personalized details such as vows, lyrics, dates and poems. I think it's a perfect memento of a special day, whether you are celebrating a day that couldn't happen or the memory of the best day ever!
Currently there is a lot of uncertainty in the wedding world and I know that most couples are having to postpone their dates or if they are waiting to pick a date it must be so difficult to know what to do. All I can say is that every wedding will happen and after such a horrendous time the celebrations will be even more amazing. Make the most of the time you have to get your wedding suppliers sorted and remember that if you love a supplier's work don't leave it too long before booking them! Love cannot be cancelled." with love Katie

thevintagehousethatcould.co.uk
---
Also in Blog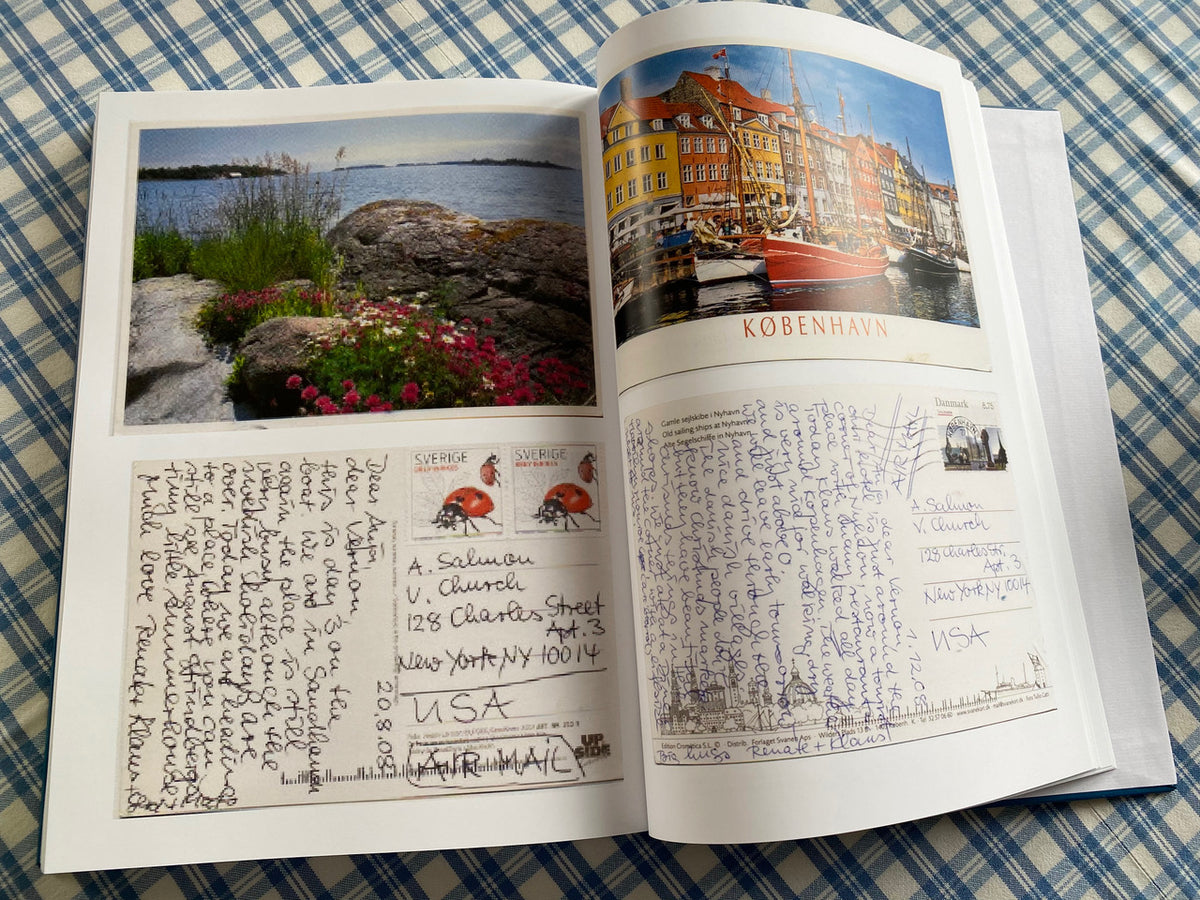 Today we are thrilled to interview New York based Illustrator and painter Anja Riebensahm from Das Brooklyn about her love for the handwritten letter.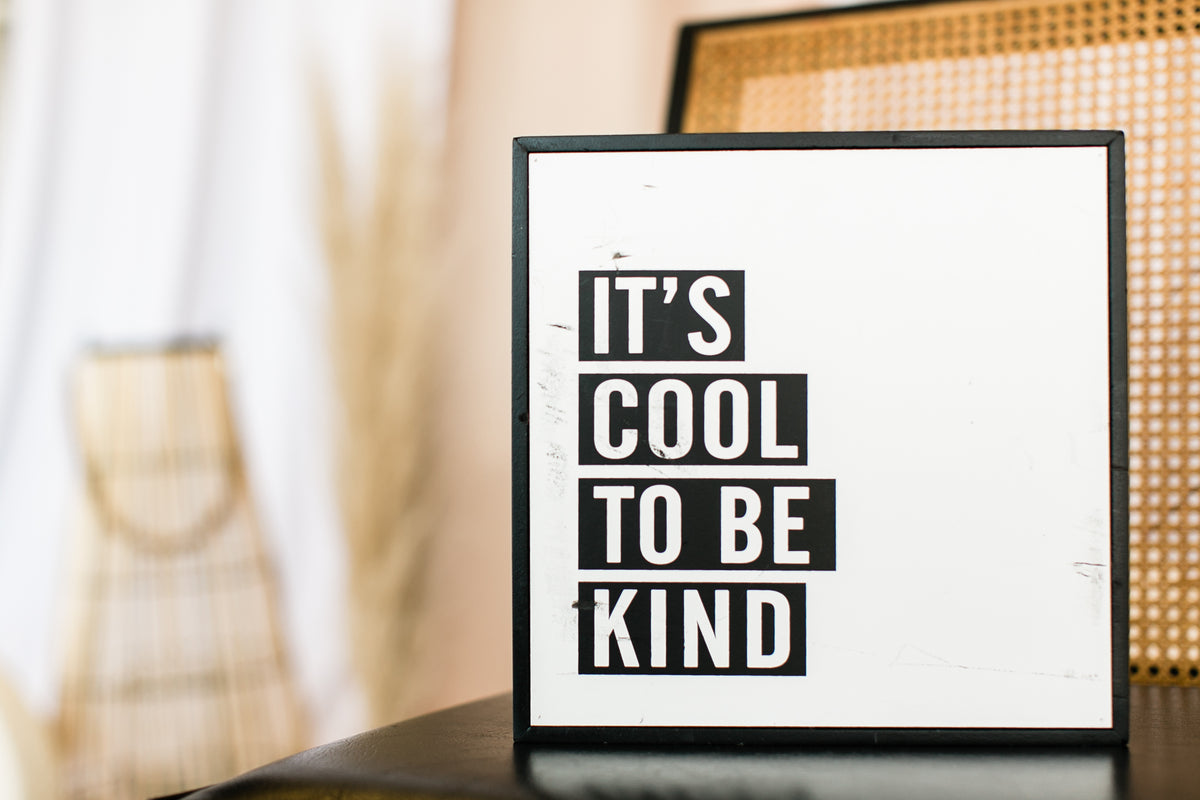 Sometimes I wonder what we are
so unkind to
 ourselves? Social media images can make us feel bad, images in the media too. It's not easy to keep on being confident and loving ourselves everyday. I do believe that you need to do work on yourself every single day to keep living your best life. By loving yourself first you have space to love and care for others too. It takes time, it takes strength (not to compare yourselves to others) but it's really worth it.